The Olympia Farmers Market is right around the corner from Harbor Heights, open Fridays, Saturdays, and Sundays 10 am - 3 pm. With over 100 local vendors, an estimated 400,000 visitors per year, it is the perfect local excursion to grab a lunchtime snack, pick up some fresh produce or search for a special artisan gift.
500 Columbia St NW | Olympia, WA 98501
---
Percival Landing
Located across from Harbor Heights on the east side of Budd Bay on the southernmost tip of Puget Sound, Percival Landing Park is a hub for gatherings, social interaction, and public celebrations. It not only contributes to the economic vitality of the central business district, but it also holds historical and cultural significance to the community. Take a stroll on the boardwalk and enjoy the beautiful views of Puget Sound and the Cascade Mountains!
olympiawa.gov
217 Thurston Ave NW | Olympia, WA 98501
---
Tugboat Annie's Kayak Rentals
Offering convenient and affordable rentals, Tugboat Annie's lets you adventure around the Puget Sound in a truly Pacific Northwest fashion. Stop in the restaurant afterward for delicious burgers, seafood, and shakes!
tugboatannies.com
360.943.1850
2100 W Bay Dr NW | Olympia, WA 98502
---
Mystic Journeys Boat Rentals
Experience the exhilaration of sailing the Salish Sea with Mystic Journeys aboard Traveler! Whether your interest is a sunset cruise, an afternoon on Budd Inlet, an evening aboard with dinner, or a several-day adventure, Mystic Journeys' staff will work to accommodate your plans and interests.
mjnoly.com
206.747.1985
1022 Marine Dr NE | Olympia, WA 98501
---
Hiking at Watershed Park
Although there are many beautiful locations nearby to hike, Watershed Park is a temperate rainforest public park with fantastic trails for all experience levels. Spring branches braid through the skunk cabbages, and salmonberries lead to Moxlie Creek Springs Basin, one of the largest spring basins in the region.
olympiawa.gov
2500 Henderson Blvd SE | Olympia, WA 98501
---
Olympia Country & Golf Club
Tee up at Olympia's 18-hole champion course with incredible views overlooking Budd Inlet. With membership options to use the clubhouse, pool, and dock, in addition to a pro shop and dining options, Olympia Country & Golf Club can provide an entire day full of activities.
olygolfclub.com
360.866.7121
3636 Country Club Rd NW | Olympia, WA 98502
---
Armor Storage
Located in nearby Lacey, Armor Storage offers storage units, packing supplies, truck rentals, and convenient, online contracts.
Harbor Heights residents receive 20% off storage!
Inquire with the concierge for details.
3510 Marvin Rd. NE | Lacey, WA 98516
360.438.2222
armorstoragelacey.com
---
Bittersweet Chocolates
Bittersweet is a sustainable and ethical chocolate business that supports our local community and produces affordable handmade artisan chocolates using the finest local, natural, and organic ingredients and the highest quality fair and direct trade coverture chocolate of single origin whenever possible.
Shop online
or drop by - only a few doors down from Harbor Heights
203 Columbia St NW | Olympia, WA 98501
---
Olympia Seafood Company
Serving Olympia and the surrounding areas with quality local and exotic seafood with an eye is always on sustainable, healthy seafood options.
Find a great selection of local and exotic fresh fish and shellfish as well as hot clam chowder and seafood cocktails to go.
411 Columbia St. NW | Olympia, WA 98501 (across the street from Harbor Heights)
---
Hands On Childrens Museum
The Hands On Children's Museum is Washington's award-winning youth Museum located on Olympia's East Bay waterfront. Its mission is to stimulate curiosity, creativity, and critical thinking skills through rich, interactive learning experiences.
Voted a "Best Place for Kids" for more than a decade, the Museum offers a state of the art LEED Gold facility with 150 indoor exhibits, a half-acre Outdoor Discovery Center and nature play space, Arts Studio, make space for tinkering and inventing, and award-winning education programs including camps, workshops, preschool, parenting classes, field trips, community outreach, and family support programs.
---
Mud Bay Pet Supply
Shop local with the PNW original Mud Bay Pet Stores. Healthy food, treats, toys, litter, and supplies for cats and dogs since 1988! Employee-owned and operated.
Now offering fast local delivery of pet food, cat litter, toys, treats, and more for your dog and cat.
Shop online
and order today!
---
Olympia Symphony Orchestra
The Olympia Symphony is a semi-professional orchestra based in Olympia, Washington, that serves the South Puget Sound region. Their mission is to provide the highest quality live music to enrich, educate, and entertain an expanding audience. The orchestra gave its first concert in 1947. Over time, the OSO has grown to become the premiere orchestra in the south Sound, acclaimed for its commitment to both community and artistic excellence.
3400 Capitol Blvd SE Suite 203 | Olympia WA 98501



---
Senior Services for South Sound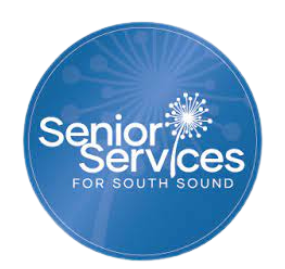 Helping seniors in the South Sound area live life to the fullest! Harbor Heights is happy to partner with this amazing community organization which provides nutritional services, activities, events, and wellness services for community members for the past five decades.
---
Senior Action Network
A collection of member businesses in Thurston, Mason, and Lewis counties dedicated to enhancing the lives of seniors through business development and services.