Five Ways to Optimize Creativity in Retirement
Transitioning to retirement does not necessarily mean that life slows down! Many retirees find they are busier than ever when they are not working full-time. Often, retirement allows for more time to pursue creative interests that were only sometimes prioritized when working. At Harbor Heights, our residents live an active lifestyle, including access to many community amenities like our movie room, craft studio, Maritime Bar, Sky Terrace, fitness room, library, and game room. Our community programming also allows residents to participate in activities to socialize and spark their creativity. Recently, Harbor Heights hosted a paint and sip night where they came together to create a beautifully painted canvas under the guidance of an art professional. How would you utilize your creativity with more time on your hands? Here are a few suggestions on ways to optimize creativity in retirement.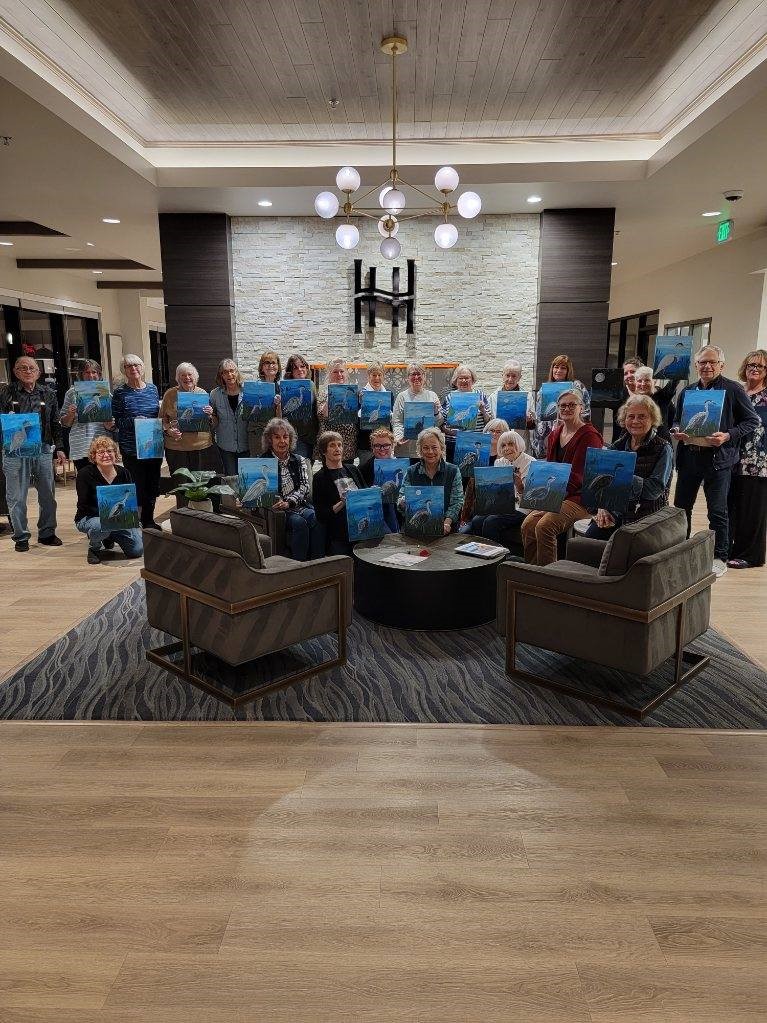 Take up a Hobby or Craft
Doing something new and creative can help to keep your mind active and engaged. Whether it's painting, photography, pottery, woodworking, or any other craft or hobby, it can help spark your creativity and help create new connections in your brain.
Make time for Creative Activities
Make sure you set aside time each day to engage in creative activities. Whether reading a book, writing in a journal, or doing a creative project, having a set time each day can help keep your creative juices flowing. Finding time for creativity is easy at Harbor Heights, where our crafts room and community activities will keep you engaged with your artistic side.
Spend time with Creative People
Surrounding yourself with creative people can help to inspire you. Spend time in art galleries, attend community art classes, or join a book club. At Harbor Heights, you can be inspired creatively by our many crafty and artistic residents.
Take a Class
Taking a class in something you've always wanted to learn can help to open up new worlds of creativity. Perhaps you've wanted to learn how to play an instrument or paint with watercolors. Taking a class can help to expand your creative potential. Harbor Heights is conveniently located in downtown Olympia where there are plenty of art, theater, and music classes to choose from.
Exercise your Creativity
Exercising your creativity can be as simple as taking a different route home, trying something new for dinner, or even rearranging the furniture in your home. Doing something creative, like participating in art activities or walking downtown Olympia's many art galleries, can help inspire you and keep your creative mind working.
Discover more about active 55+ living at Harbor Heights when you visit us in person! Click here to schedule a tour.
833.464.5053