One of the unexpected outcomes of the Covid-19 pandemic is that more and more Americans are finding value in experiences over things. After more than two years of restricted travel, significant decreases in events and group activities, and potentially reduced ability to see friends and family, many of us are eager to experience life outside our homes. For many older Americans, this means finally selling their single-family dwelling and right-sizing to a lock-and-leave lifestyle like that offered at Harbor Heights in Olympia, WA.
Experiences Over Stuff
When you can release the burden of maintaining a large household full of things and spaces that require time to manage and regular upkeep, that leaves more time to create new memories and have more experiences. Even without a global pandemic putting a damper on some activities, many people find that experiences bring them more fulfillment than acquiring more stuff, and scientific studies back this sentiment. Research published in the Journal of Positive Psychology reveals that people who spend money on experiences rather than material goods are happier overall. Get out and experience more at Harbor Heights where our low-maintenance apartment homes make it easy for residents to explore their local area or venture further on extended international travel or cruises.
Built-in Community
One of the best benefits of living in a 55+ community like Harbor Heights is the built-in community you will experience as a new resident. Harbor Height has a close-knit group of residents who regularly gather for community events, yoga classes, BINGO, poker nights, film festivals, mahjong, Wine Wednesdays, and other activities. Recently, our residents came together on an August Saturday morning to walk around Capitol Lake to raise money for a local animal rescue, Concern for Animals.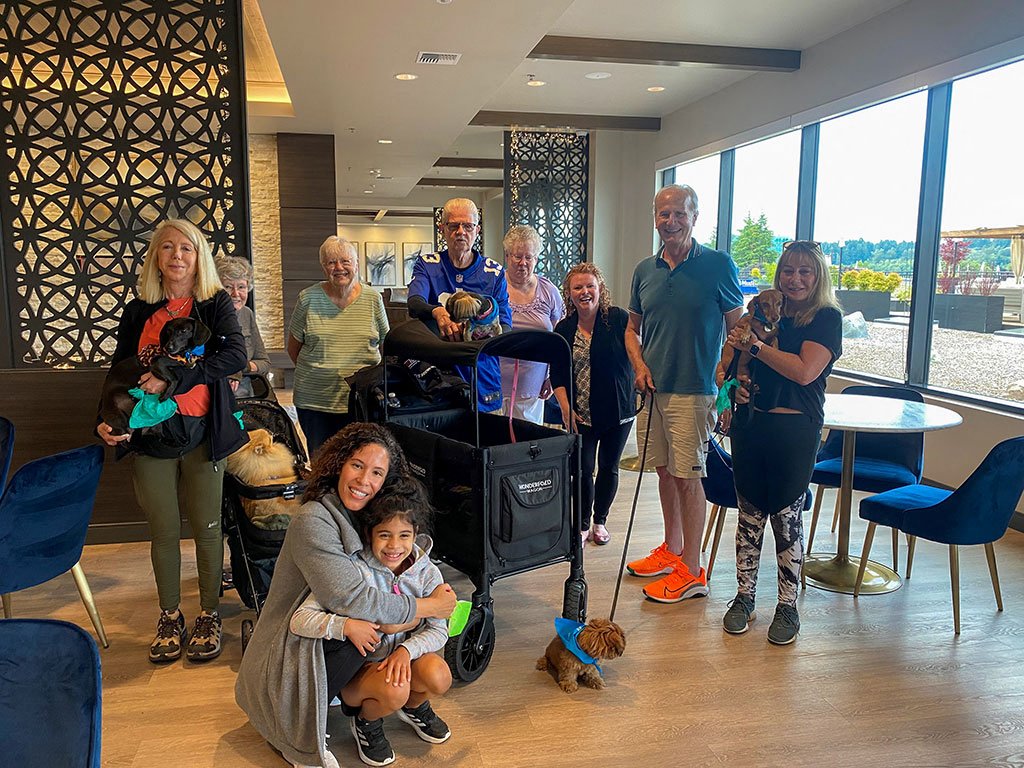 Life in the Middle of it all Downtown
It's all happening downtown, Olympia! This growing and vibrant capital city offers a wide variety of cultural activities, local dining options, quaint shops, and the famous Olympia Farmers Market. In addition, many festivals and events take place in the city throughout the year, like the recent Harbor Days Festival, Capital Lakefair, Olympia Brew Fest, art walks, and the Downtown For the Holidays events.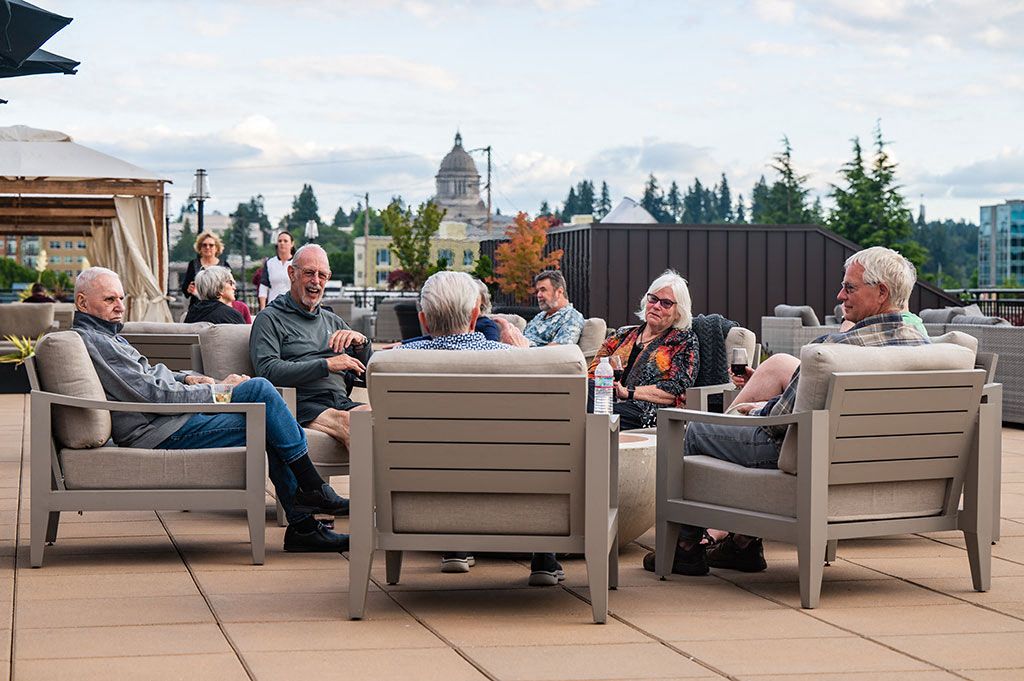 One-Bedroom Residence Specials
Harbor Heights offers special discounts with up to hundreds off monthly rent for select residences and leases. We have just a few remaining homes available and would love to schedule a tour for you to view them and secure your new spot for active 55+ living. Click here to schedule a tour.
833.464.5053