There's more to downtown Olympia than you ever imagined, including holiday wonderland experiences throughout December. Celebrate the holiday season in downtown Olympia with a series of events that provide fun for family members of all ages. Enjoy holiday lighting, unique art installations and decorations, including miles of festive garland decorating our local storefronts. While you are there taking in the holiday cheer, stop by Harbor Heights for a tour of our brand new apartment residences, our lobby is decked out for the season so be sure to take a photo by the Christmas tree.
Twinklefest Tour
Take a self-guided tour through decorated downtown Olympia storefronts November 27-January 2nd. While on your tour, look out for Nutcracker-themed selfie scenes for sharing on holiday cards with your family and friends. Themes include: "Land of Sweets" at the Washington Center, a gingerbread house at 5th and Capitol, and "Winter Wonderland" at Legion and Capitol.
Shop and Dine Promotion
Dine in downtown Olympia and get a holiday gift! Download a Shop and Dine passport and bring it with you to visit local retail shops and restaurants. Every time you make a $10 or more purchase at participating locations, you'll receive a sticker on your passport. Get five stickers and turn in your passport for your choice of a branded Love OLY gift, your pick of a scarf, deck of playing cards, or a journal. 500 Columbia's own Cynara restaurant is one of the participating locations for Shop and Dine! Take a tour of Harbor Heights and be sure to get your passport stamped when you dine at Cynara afterward.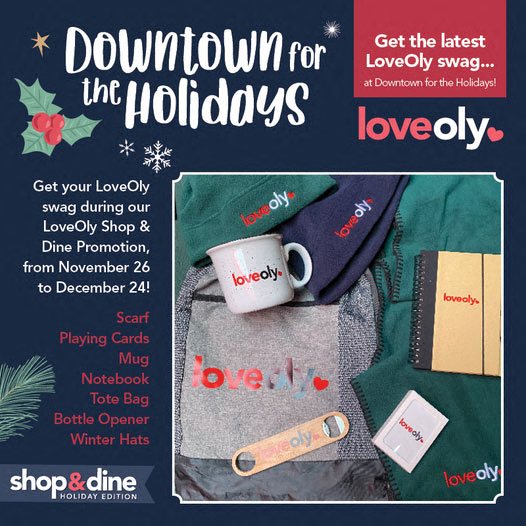 Washington Center for the Performing Arts
See the holiday season's quintessential ballet performance at the Washington Center for the Performing Arts. The Nutcracker is presented by Ballet Northwest several weekends during the holiday season. See the events calendar for dates, times, and ticket information. While you are there, keep an eye out for SNOW! Rumor has it, there will be a 100% chance of snow before every performance through December 23rd.
Olympia Farmers Market Holiday Market
While the growing season is winding down, things at the Olympia Farmers Market are gearing up for the holiday season. Seasonal items like wreaths and Christmas trees are arriving at the market, and our local vendors are bringing delicious items like baked goods, honey, cheese and meats for your holiday table. Santa Claus and Mrs. Claus will be at the market on December 8, 9, 15, 16, 22, and 23 from noon to 2 pm. The jolly couple will be walking around the market handing out candy canes and spreading holiday cheer.
Complimentary Parking
Parking is easy and free during select weeks of the holiday season! Shop, dine, visit Harbor Heights, and take a walking tour with no parking fees or meters to worry over. Enjoy complimentary parking downtown from December 12-24, courtesy of the City of Olympia.
New Home for the Holidays
There's always something fun and exciting going on in downtown Olympia, during the holiday season and beyond. Ready to experience sophisticated, urban living in the charming City of Olympia? We are offering special deals and incentives through the end of the year! Ask about our $1 move-in special, up to 2 months free rent for one-bedrooms, and free holiday gift with any move-in on or before December 31, 2021. We invite out-of-state guests to inquire about our Discovery Package, which includes special rates for lodging and dining.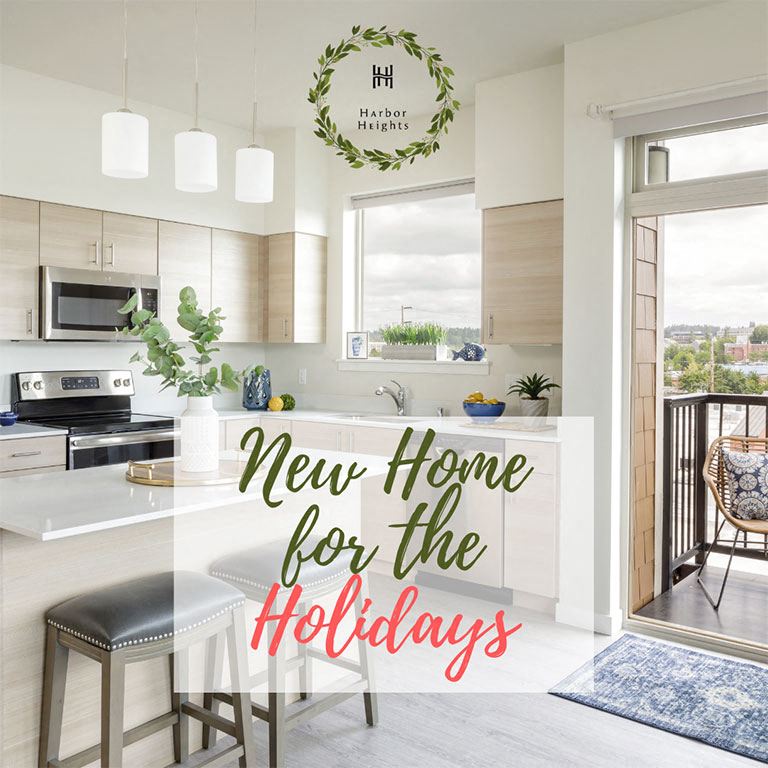 833.464.5053