Downtown Olympia has a vibrant cultural arts scene that rivals much larger cities. With a semi-professional orchestra, a long-running independent theater, a live performing arts facility, a unique downtown public art program, and more, residents of Harbor Heights find themselves with plenty of options for cultural enrichment right outside their doorsteps.
Olympia Symphony Orchestra
The Olympia Symphony is a semi-professional orchestra based in Olympia, Washington, that serves the South Puget Sound region. Their mission is to provide the highest quality live music to enrich, educate, and entertain an expanding audience. The orchestra gave its first concert in 1947. Over time, the OSO has grown to become the premiere orchestra in the south Sound, acclaimed for its commitment to both community and artistic excellence.
Capitol Theater, Home of the Olympia Film Society
The Olympia Film Society presents music, art, and film in the historic Capitol Theater. This nonprofit organization was formed in 1980 and has a mission to show film, art, and music that engages the community, encourages volunteerism, and ensures the preservation of the Capitol Theater. The space was built in 1924 and has been used continuously as a theater since then.
Harlequin Productions
Started on a shoestring budget by a few friends, Harlequin Productions has now been producing live theater for more than 30 years with over 160 productions. Located in the heart of downtown Olympia on 4th Street and within walking distance of Harbor Heights, Harlequin Productions recently announced their 2023 "Resilience" season. Tickets and details can be found here. For their holiday production of "A Christmas Carol," find details here.
Washington Center for the Performing Arts
Since 1985, the Washington Center for the Performing Arts has hosted thousands of events and more than two million attendees. Standing on the same grounds as the former Liberty Theater, the center continues downtown Olympia's art tradition in a modern facility. The center has become a gathering place for attendees from the surrounding counties, with a focus on diverse performances.
Percival Plinth Sculpture Project
Each year, the plinths at Percival Landing host a selection of loaned sculptures by local and regional artists. Applications for the new artwork open each fall, with a February deadline. Each year, 18 pieces are chosen from Washington and Oregon artists for a temporary display of up to one year on Percival Landing. The artists also receive a $1,000 honorarium for the loan of their work. To see the sculptures, simply walk across the street from Harbor Heights to the Percival Landing boardwalk.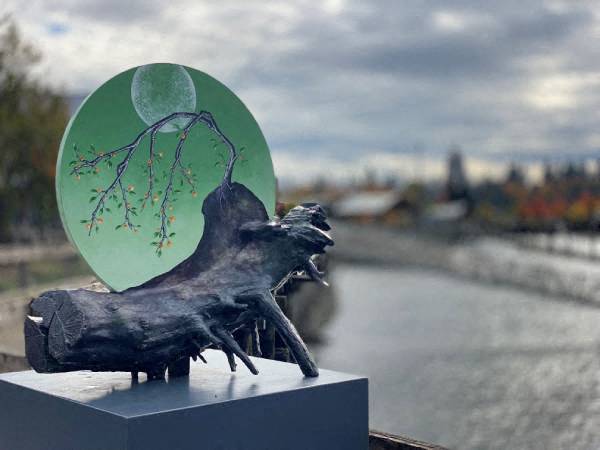 Only a few Residences are Currently Available – Act Now!
Harbor Heights offers special discounts on select residences and leases. We have just a few remaining homes available and would love to schedule a tour for you to view them and secure your new spot for active 55+ living. Click here to schedule a tour.
833.464.5053