Dr. Joe Casciani, founder of the Living to 100 Club, a foundation that serves as both a news hub and community with those with a passion for healthy aging, met with us to offer some sage advice about what it means to age well. Dr. Joe has worked with senior citizens his entire career and has a passion for sharing his insights and experiences with others so that they can live their best lives.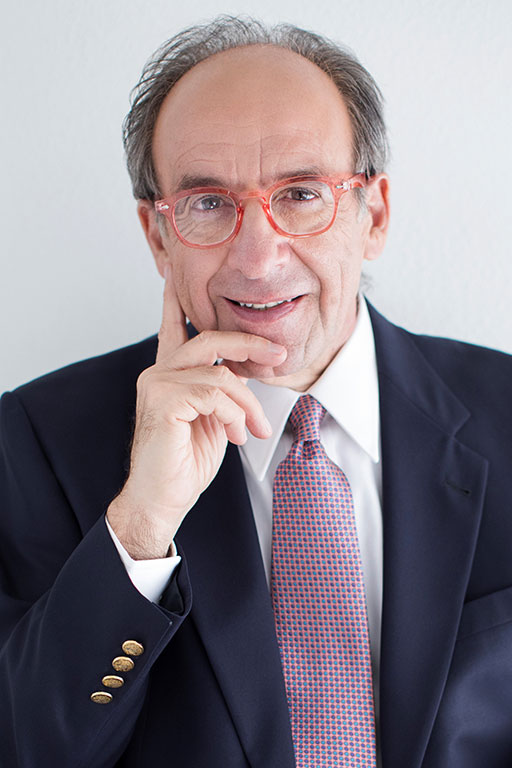 Inspired by a Lifetime of Work with Seniors
Dr. Joe began working with seniors at the county mental health inpatient facility. From there, he applied for a contract with the Department of Aging in California to produce a training manual for nursing homes on mental health topics. Here he trained the nursing home staff members on best practices for dealing with dementia, depression, and family adjustment orders. In 1981 he started a group that contracted with nursing homes and physicians in eight states, helping a diverse group of patients in the later years of their lives. After nearly two decades of work there, he left to continue to work with seniors in a new setting. "I wanted to work with people who were still active and in their homes," said Dr. Joe. "This was the time when I was inspired to start the Living to 100 Club. Over the years of working with seniors, I learned about motivation, attitude, and mindset. I saw patients who otherwise could have possibly improved, but who gave up on beneficial therapies and, as a result, lost their Medicare benefits." Dr. Joe wanted to help people stay engaged and motivated to have, what he refers to as "that internal fire inside" to continue on despite setbacks. Now, as an entrepreneur, Dr. Joe produces a Living to 100 Podcast, gives live and virtual presentations, and writes about the topic of mindset.
Active, 55+ Communities and Promoting Longer, More Enjoyable Living
According to Dr. Joe, staying mentally and physically active is the cornerstone to aging well. Physical strength and activity are vital at all ages and abilities, and keeping the mind busy is key to optimum health. "I call it nonstop engagement," he said. "It can be anything from learning new skills or new hobbies to volunteering." Dr. Joe says 55+ living communities like Harbor Heights offer more opportunities to stay engaged mentally and physically due to the lifestyle's built-in activities and social aspects. "People who live alone or who don't have the social network that can be so easy to come by in an adult community don't have as many opportunities to stay engaged with others and the world around them. Having an active social life helps give people the opportunity to keep moving forward and stay positive about the future. We all experience bumps in the road. It's how we live, manage, and cope with them that makes all the difference. I truly believe we all can learn from each other in this regard and find ways to thrive despite limitations."
On Connecting During the Pandemic
The Covid-19 global pandemic has made connecting in person more difficult, especially for senior populations more vulnerable to the virus. Dr. Joe offers advice for staying engaged with others while keeping physically distant. "Resilience is really the name of the game," said Dr. Joe. "This pandemic has thrown everyone a curve, and I encourage people to connect with family however they can because those connections are so important. Reach out to community organizations to see what virtual events they offer, or do online lessons and classes through websites like "A Mighty Good Time." Bottom line is no one is going to come knocking on your door. You have to seek out ways to stay engaged with others however is safest for you."
Living to 100 Starts in Middle Age
Planning to live longer does not begin after age 55. The journey, according to Dr. Joe, begins in middle age. "Years ago, aging used to be seen as a dark place," he said. "There were many ageist stereotypes. Now, we look at aging as an opportunity and an exciting time in our lives. You have to begin planning for it well before you are considered 'old', however. This includes taking care of yourself physically, having a healthy mental outlook and social network, and being financially prepared to live longer. People who don't take those steps don't live as long."
Start Your Journey to Living to 100
Want to learn more about Dr. Joe and his work? Visit his website or download his latest podcast. You can also find Dr. Joe's book in the library at Harbor Heights. Schedule a tour and learn more about how active 55+ living can benefit you on your journey toward living to 100. Click here to schedule a tour.
833.464.5053